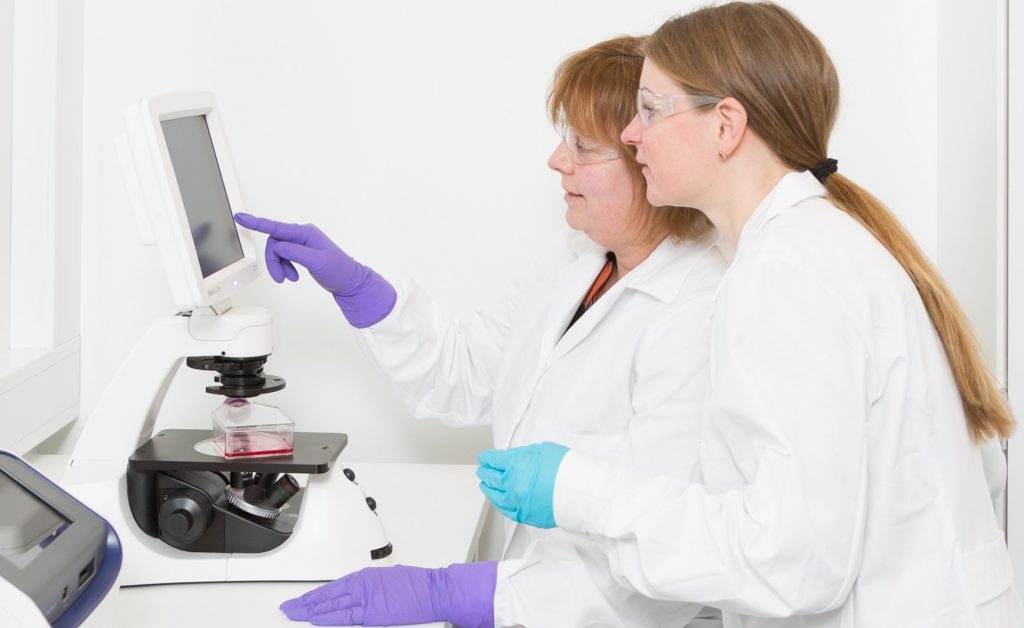 Oncoinvent AS is a privately held Norwegian pharmaceutical company based in Oslo, Norway. The company is committed to developing new innovative products in order to provide better treatment options to cancer patients.
The company's founders started Oncoinvent in 2010 with a view to designing better cancer treatments by applying known physical and chemical principles of selected novel materials in new ways to maximize their medical benefit while minimizing potential safety concerns. This approach has allowed Oncoinvent to explore and develop multiple technological avenues before selecting the company's first lead product candidate.
Oncoinvent has built a Class B production and lab facility for radiopharmaceuticals. The facility received a GMP certificate from the Norwegian Medical Agency in February of 2019. The approval provides the company with the necessary flexibility and capacity for manufacturing clinical trial material for both patients and trial sites, as well as developing the company further.
The company's lead product candicate Radspherin® is a novel alpha-emitting radioactive microsphere suspension designed for treatment of metastatic cancers in body cavities. The radium-224 based therapeutic, Radspherin® has shown strong and consistent anticancer activity at doses being essentially non-toxic in preclinical studies. It is anticipated that the product can potentially treat several forms of metastatic cancer.
The development programs of the pipeline of the company include targeted radionuclide therapy for treatment of various solid cancers. The main focus of discovery is on alpha-emitting radionuclides for treatment by regional administration of the drug in body compartments with disseminated solid tumors.
Oncoinvents lead product candidate treats cancer in the peritoneal cavity
–
Description of the product
Inorganic microparticles as carriers of alpha-emitters
High-power radiation with a short range
Short half-life of the radionuclide
Microparticles which degrade slowly in the body
Regional retention of effective radiation dose