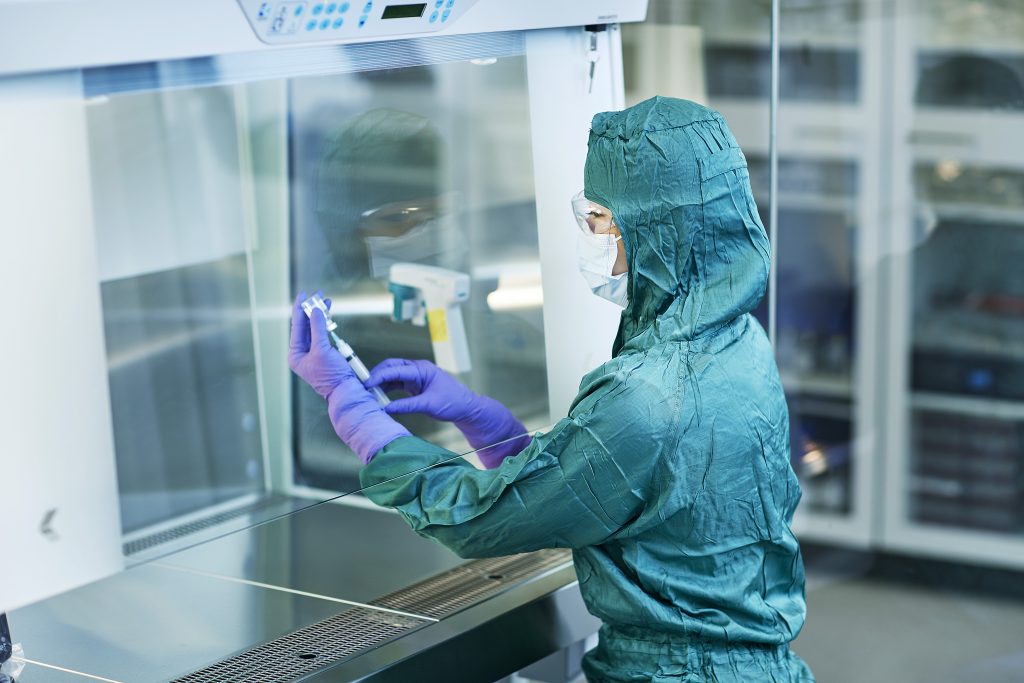 Oncoinvent is a privately held radiopharmaceutical company based in Oslo, Norway. The company is committed to developing new innovative products in order to provide better treatment options for cancer patients.
The company's founders started Oncoinvent in 2010 with a view to designing better cancer treatments by applying known physical and chemical principles of selected novel materials in new ways to maximize their medical benefit while minimizing potential safety concerns. This approach has allowed Oncoinvent to explore and develop multiple technological avenues before selecting the company's leading product candidate, Radspherin®
Radspherin® is a novel alpha-emitting radioactive micro particle suspension designed for local treatment of metastatic cancers in body cavities. Radspherin® consists of an alpha radiating micro particle suspension that is instilled in the targeted body cavity. This allows local radiopharmaceutical therapy of that body cavity, notably without the need to use systemic administration. As such, our method is a uniquely local approach that avoids exposing healthy tissue to radiation, thus avoiding side effects.
The Radium-224 based product candidate, Radspherin®, has shown strong and consistent anticancer activity at doses being essentially non-toxic in preclinical studies and demonstrating excellent safety in clinical trials. In addition, clinical phase 2a studies have revealed a promising efficacy signal in terms of avoiding cancer recurrence in the long-term [published long-term data]. It is anticipated that the product can potentially treat several forms of cancer, but Peritoneal Carcinomatosis (PC) originating from colorectal and ovarian cancers have been chosen as lead indications for the clinical phase 2b trials that will commence mid-2024. Peritoneal Carcinomatosis occurs when cancer that typically originates from the Gastro-intestinal tract, or from the ovaries, spreads to the inner surface area of the peritoneum, the large membrane in the abdominal cavity that encapsulates internal organs. Peritoneal Carcinomatosis is a very serious condition affecting large patient groups for which there are few treatment options. As such, the addressable market for Radspherin® will be very significant.
Oncoinvent has built GMP standard production and lab facility for radiopharmaceuticals, which has the capacity to supply Radspherin® for large multi-center clinical studies. Supply capacity will further increase over time with the addition of new facilities, including expanding to US production capabilities well ahead of phase 3 trials.
Oncoinvents lead product candidate treats cancer in the peritoneal cavity
–
Description of the product
Inorganic microparticles as carriers of alpha-emitters
High-power radiation with a short range
Short half-life of the radionuclide
Microparticles which degrade slowly in the body
Regional retention of effective radiation dose