Oncoinvent AS is developing therapeutics to combat various cancers.  Delivery of tumour-cell killing doses of radiation and/or immunotargeting of tumor cells are the main mechanisms of Oncoinvent's drug product concepts.
Oncoinvent's lead product candidate, Radspherin®, is a new alpha-emitting radioactive microsphere designed for treatment of metastatic cancers in body cavities. Radspherin® has in animal models been shown to cause a reduction in tumour cell growth and a significant increased survival. It is anticipated that the product can potentially treat several forms of metastatic cancer. The first clinical indication for Radspherin® will be treatment of peritoneal carcinomatosis originating from ovarian cancer and colorectal cancer. Peritoneal carcinomatosis is one of the most serious complications of gastrointestinal and gynaecological malignancies. A successful development of Radspherin® will present a novel treatment modality for a group of patients with poor prognosis.
Radspherin® is composed of radioactive spheres for injection. The product is a suspension of inorganic microspheres labelled with an alpha-emitting radioisotope for regional administration. The therapeutic goal is to treat cancer metastasis of intracavitary surfaces and liquid volumes without harmful radiation doses to deeper regions of organs and tissues.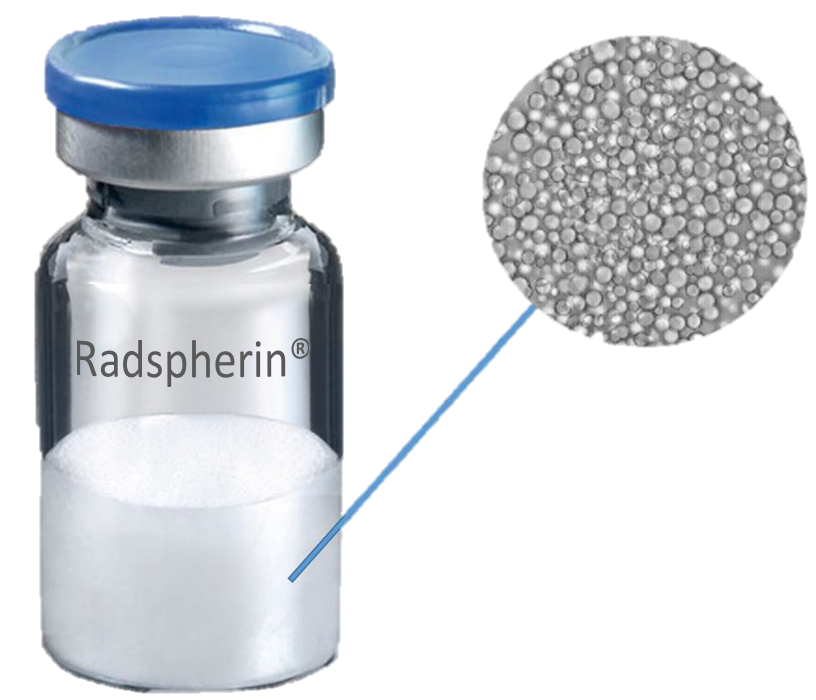 Oncoinvents lead product candidate is designed to treat cancer in the peritoneal cavity
Description of the product
Inorganic microparticles as carriers of alpha-emitters
High-power radiation with a short range
Short half-life of the radionuclide
Microparticles which degrade slowly in the body
Regional retention of effective radiation dose