Oncoinvent is developing therapeutics to combat various cancers. 
Oncoinvent's lead product candidate, Radspherin®, is a novel alpha-emitting radioactive micro particle suspension designed for local treatment of metastatic cancers in body cavities. Radspherin® consists of an alpha radiating micro particle suspension that is instilled in the targeted body cavity. This allows local radiopharmaceutical therapy of that body cavity, without the need to use systemic administration. As such, our method is a uniquely local approach that avoids exposing healthy tissue to radiation, thus avoiding side effects. Radspherin® has in animal models been shown to cause a reduction in tumor cell growth and a significant increased survival. Also, clinical phase 1/2a studies have shown very promising results both in terms of excellent safety data and in terms of long-term avoidance of cancer recurrence [published long-term data], which is the primary efficacy parameter in phase 2b and phase 3 studies.  
It is anticipated that the product can potentially treat several forms of cancer. The first clinical indication for Radspherin® currently pursued is the treatment of Peritoneal Carcinomatosis, or PC for short, originating from ovarian cancer and colorectal cancer. Peritoneal Carcinomatosis is one of the most serious complications of gastrointestinal and gynecological malignancies.
A successful development of Radspherin® will present a novel treatment modality for a large group of patients who currently have very few treatment options with severe side effects, and a poor prognosis.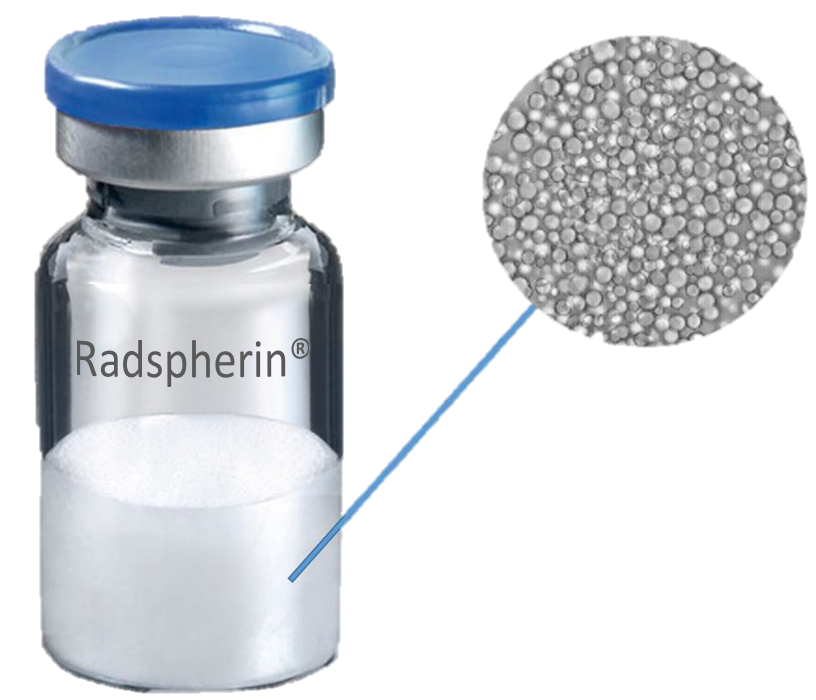 Oncoinvents lead product candidate is designed to treat cancer in the peritoneal cavity
Description of the product
Inorganic microparticles as carriers of alpha-emitters
High-power radiation with a short range
Short half-life of the radionuclide
Microparticles which degrade slowly in the body
Regional retention of effective radiation dose