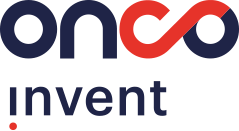 Presentation of the Second Quarter 2019 Results
Oncoinvent would like to extend an invitation to a presentation of the Q2 2019 results. The presentation will be held at 15:00 on Thursday 29. August 2019 in the company offices at Gullhaugsveien 7, Oslo, 2nd Floor.
Going forward quarterly result presentations will be held on a regular basis.
To attend, please register with
kvam@oncoinvent.com
The quarterly report will be made available on www.oncoinvent.com on the 29. August 2019
Organiser:
Oncoinvent AS
Venue:
Gullhaugsveien 7, Oslo
Date:
29 August 2019
Program:
Program